MULTI-PURPOSE

FIELDS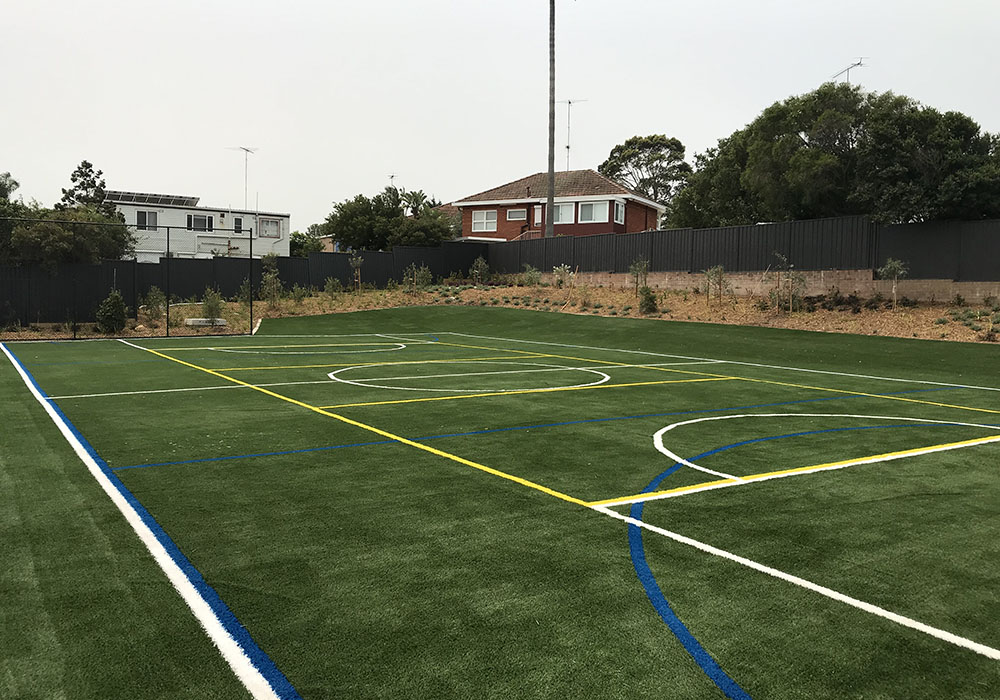 SYNTHETIC GRASS FOR

MULTI-PURPOSE FIELDS
Multi-purpose artificial grass is robust, tough and is able to withstand vigorous everyday traffic. A grass of this nature is recommended for multi-use fields as it does not require regular maintenance and accommodates for all types of sports activities. 
We offer a variety of different inlaid (cut and paste) marking options, catered to your choice of sporting field or court. 
Crown Synthetic Grass' multi-use artificial grass offers:
High performing and looking turf all year round

No mowing

Mud resistant 

Safe and free of thorns and unwanted insects 

Cost effective

No watering or rain dependance 
This synthetic grass is the perfect alternative for high-traffic areas.
TURFS FOR

MULTI-PURPOSE COURTS