KINDERGARTENS &

CHILDCARE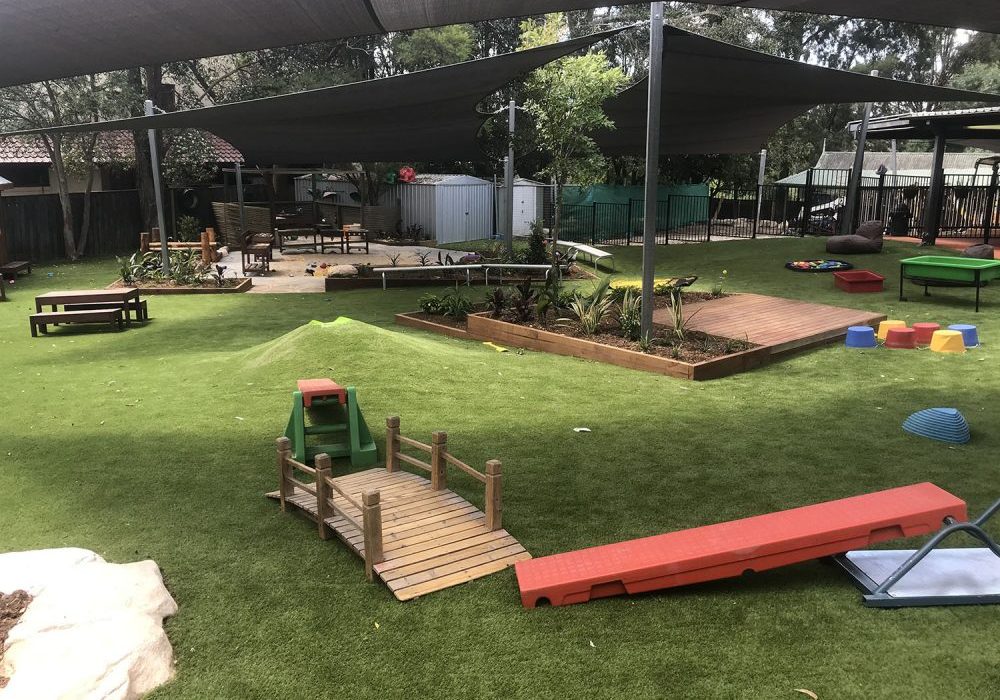 SYNTHETIC GRASS FOR

KINDERGARTENS & CHILDCARE
Artificial grass designed for kindergarten and childcare centres is a safe, pesticide free and easy to clean option for play areas. Crown Synthetic Grass has turf able to withstand high traffic, play equipment and sand.
Crown Synthetic Grass' synthetic grass for kindergarten & childcare centres offers:
High performing and looking synthetic grass all year round

No mowing

Mud resistant 

Repels against unwanted insects and thorns 

Minimal yearly maintenance

No rain or watering dependance
This artificial grass is the right option for kindergarten & childcare centres.
TURFS FOR

KINDERGARTENS & CHILDCARE
KINDERGARTEN & CHILDCARE

PROJECTS