BECOME AN

INSTALLER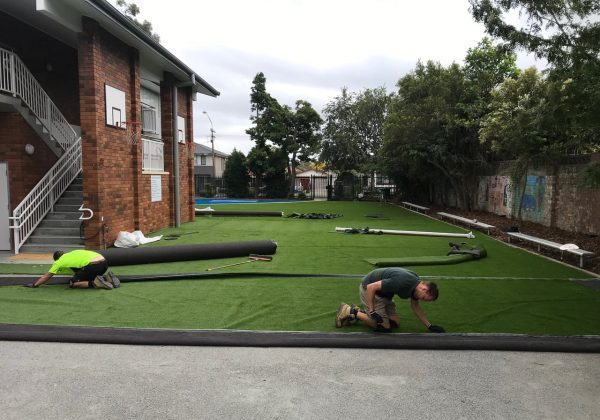 Want to install synthetic grass like

Crown Synthetic Grass?
Why not incorporate synthetic turf installation into your portfolio?
Supporting the local industry and creating local employment is a top priority. We are always on the lookout for like-minded local installers, we hope this is you!
Crown Synthetic Grass has over 20 years of experience in the industry and a long history of quality installations around Australia. We not only believe in our experience, but also our product. We back ourselves and the quality of our product. We know that our workers, customers and agents can give testament to this too.
The market has arrived at a point of massive demand, with not enough installer supply!
With the ever increasing interest in synthetic grass, there is no shortage of work and this trend isn't going to end anytime soon. There is an ever increasing constant flow of installation work opportunities across all sectors, from commercial to residential and everything in between. We hope to find local installers who can gain work for themselves and help us to keep on top of this demand being thrust in our direction.
Any installers that join our network will be assisted every step of the way. We provide training and the support needed to carry out quality installations in line with the Crown Synthetic Grass brand. Your instant access to credibility!
We support and train our installer network
We have an onboarding process that is geared toward checking what is needed to fulfil a Crown Synthetic Grass "like" successful and quality installation.
It's quite simple – to carry out your quality job, you'll need the right equipment. We'll make sure you know what tools are best to do so.
Does your calendar sync with ours? Let's find out if your availability fits in with the abundance of work we simply cannot keep all in house.
In this step, you'll have a clear understanding of the expectations of a perceived Crown Synthetic Grass associated installation. We will work with you to determine if you have the skills needed to carry out installations of the highest standards.
Keeping up to date with the best installation practices and products is of great value. We offer further training opportunities to ensure your relationship and the benefits gained from Crown Synthetic Grass remains at the forefront.
We offer flexibility around quoting too. If you're not quite confident yet in providing quotes to customers and you'd prefer to stick to installation only, we are happy to provide the quotes and engage you independently to do the installation.
Once you're a part of the Crown Synthetic Grass Network Team, you'll have the peace of mind knowing that you're covered in many aspects.
A flow of potential work opportunities… in other words constant leads

Contracted opportunity to participate in our larger "in house" commercial work when you not installing for yourself

The skill and training required to perform quality synthetic turf installations

A large variety of our Australian made, premium products at lower than trade discounted prices

Great enhancement to what you can further offer to your clients placing you above the competition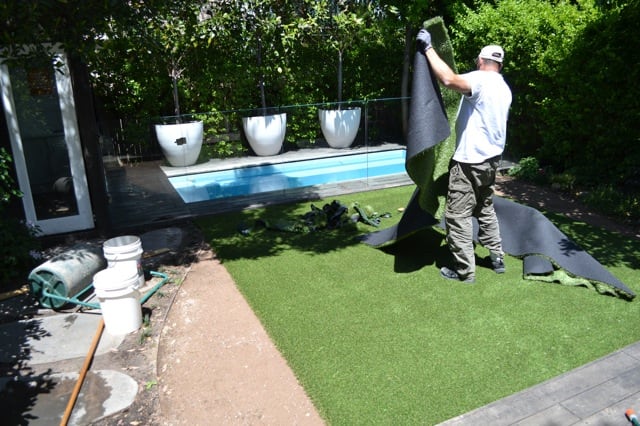 We provide the leads, offer the products at less than trade, show you our installation knowledge acquired from over 20 years experience, you gain from our business name and make the profit … your business grows!
Does this sound good to you?
Starting to tick a lot of the right boxes for you? Well, we'd love to hear from you.